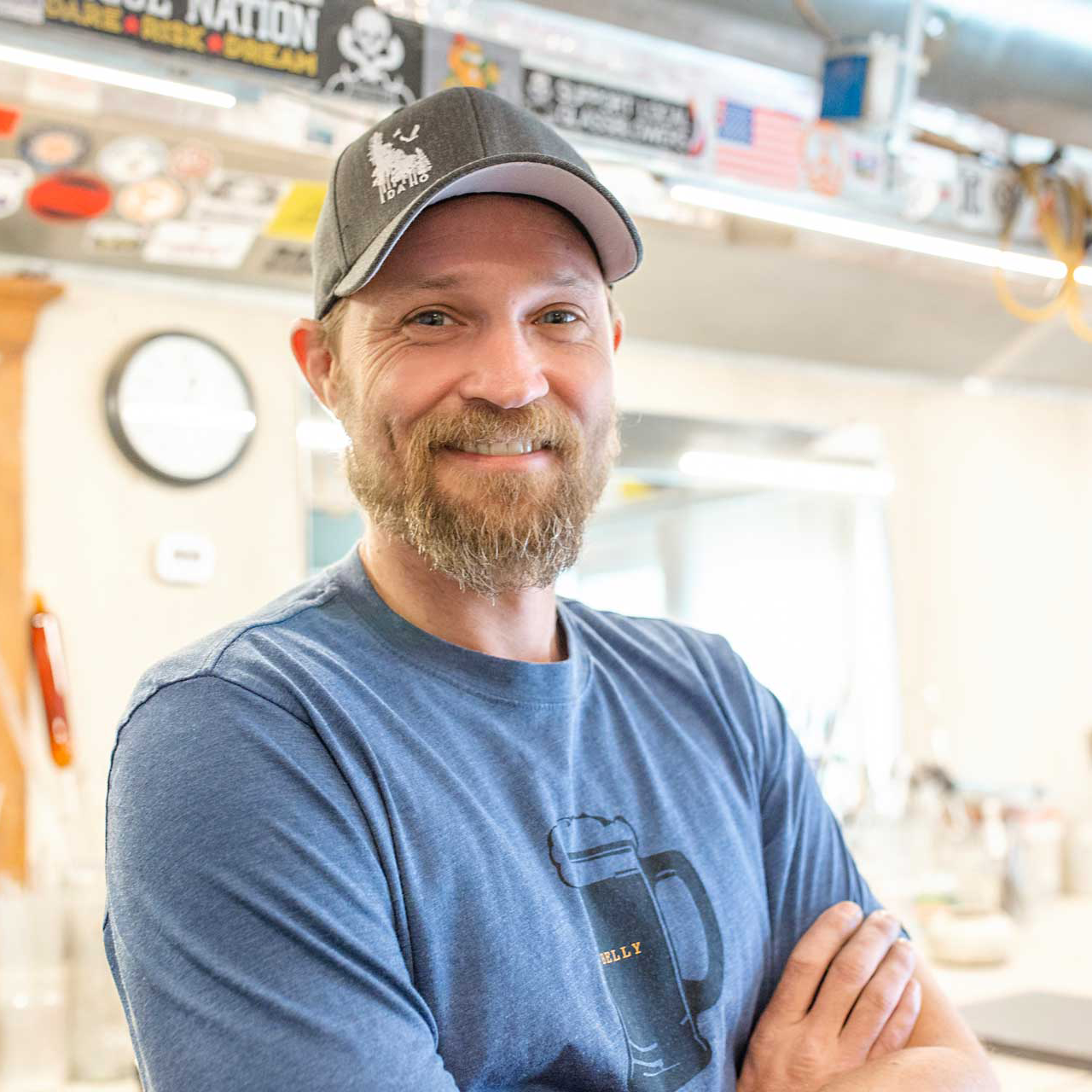 Hey, I'm Matt...
I'm a glassblower but not the Blown Away on Netflix kind of glassblower. When people hear glassblowing they picture vats of molten glass that is then gathered on to long rods to be turned and manipulated to create shapes—commonly called soft glass. What I do is actually done in reverse and with a different type of glass.
In the glassblowing world, I'm called a flameworker— I use a torch to melt glass. I start with cold glass and once molten I use tools and hand movements to shape the glass.
What I do is very time intensive and hard to reproduce over and over again exactly. I don't use molds; therefore, when someone orders 4 cups, I have to make 7-9 in order to get 4 that "match."
Because of the specific technique of my art, education is one of the pillars of my business. Sharing my process through demos and lessons is one of my favorite things to do. I also love to design new ideas, try them out, and learn from my mistakes and successes.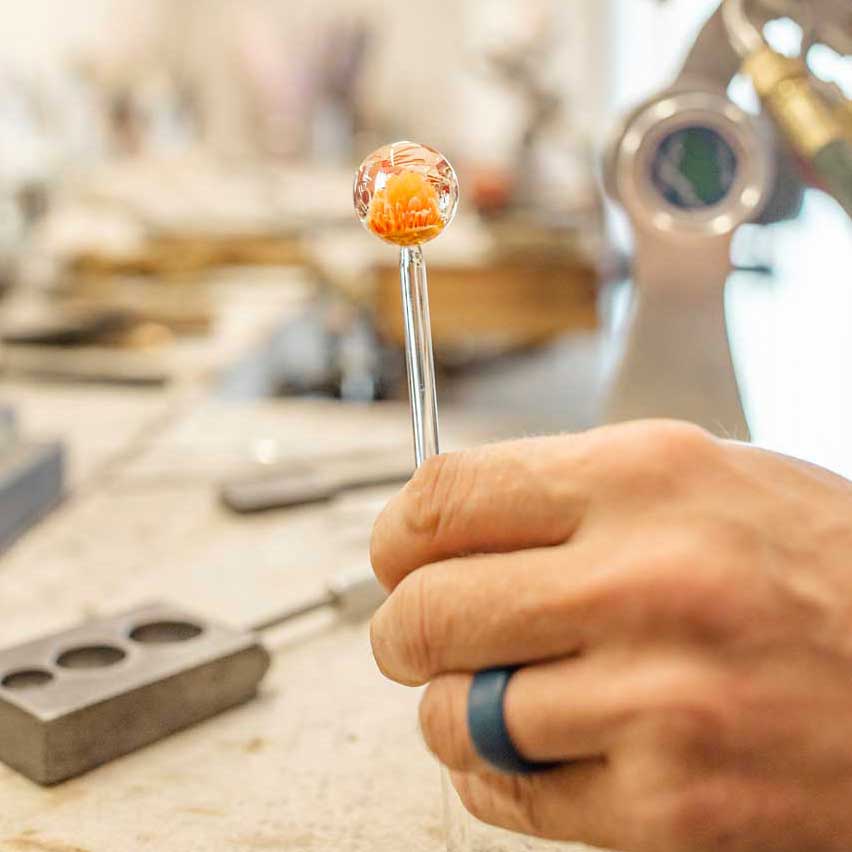 When I was 18, I was tying hemp necklaces and buying the beads and pendants for the necklaces from a local glassblower. One time the glassblower invited me over to watch him make the pendants and I was hooked from first sight. We call it love at first flame.
The glassblower let me use some scraps and a torch and there began a 20+ year passion. I started out just messing around, making things for family and friends, and teaching myself some techniques. I was a full-time artist on and off for about 16 years.
In 2016 my wife said enough, let's do this full time for good and here we are! Being a full-time artist has allowed me to enhance my skill level and grow my creativity.
I work from my home studio in the heart of Boise, Idaho. There I create primarily hollow form vessels and sculptures using borosilicate glass flameworking techniques. A self-taught artist, I enjoy the fluid quality of the glass. From solid to molten and back to a solid creation.
My passion for glass is the reason I created Sawtooth Glass Project with my wife, Rose, and children, Ben and Brooklyn.
It's a family thing...
Our Family: Ben, Brooklyn, Rose and Me (Matt)
We are a family-owned and operated glassblowing business based in Boise, Idaho. As a family of four, we each wear many hats to make this dream of ours a reality and we wouldn't want it any other way.
We believe wholeheartedly in what we do and we are dedicated to producing unique, high quality glass products that are both useful and beautiful.
The mission of the Project is to educate and introduce as many people as possible to this craft we love so dearly.
Many thanks to everyone who supports the art of glassblowing!